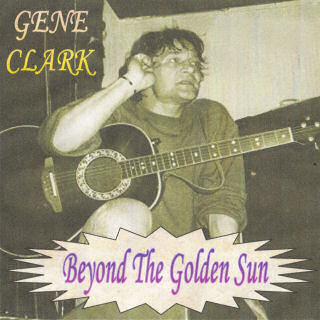 Gene Clark : acoustic guitar, vocals
Nicky Hopkins : piano, synthesizer, keyboards
Rick Danko : bass, vocals
John York : 12 string guitar, vocals
Pat Robinson : guitars, keyboards, vocals
Billy Darnell : guitar, vocals
Greg Thomas : drums, percussion
Le Roy P. Marinell : bass, vocals
Carla Olson : guitar, vocals
Produced by Pat Robinson

Note : 'Under The Silvery Moon was originally' a double CD of unreleased studio tracks from the 80s (mostly new songs and some alternate takes), released in 2001, which was deleted days only after it was released, because the Gene Clark Estate didn't agree with its release.

Later (in 2003), an 'approved by the Gene Clark estate' single CD was released with the same title, with 14 out of the 29 tracks only, many of them remixed.

These are the tracks that were omitted from the official release.
Not available in stores.
1. When Jokers Are Wild (4:08)
2. You Better Move On (Version 1) (5:37)
3. Deportee (3:54)
4. Almost Saturday Night (2:27)
5. Dancing On The Moon (3:00)
6. The Panther (4:44)
7. Gypsy Rider (4:09)
8. Del Gato (4:54)
9. Liona (5:17)
10. Washington Square (5:16)
11. With You I Can't Lose (4:40)
12. Dragon's Eye (5:56)
13. You Better Move On (Version 2) (4:25)
14. The Hurting Game (3:32)
15. That Part Of You (6:35)
Artwork Included

**Enjoy**