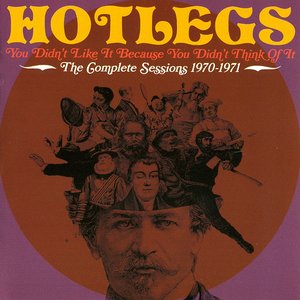 Artist: Hotlegs Group was established in 1970 and lasted for a short period of time. The team included Eric Stewart, Kevin Godley, Lol Creme and a short time the group consists of Graham Gouldman.
Album (collection): The first album with the same name You Did not Like It Because You Did not Think of It was released in 1976. In 2012, the tracklist has been changed. The composition of this edition includes:
- The full version of the album agliyskom Thinks: School Stinks (with pore through nine tracks, was released in March 1971)
- 10-11 tracks from the same version of the album, released in December 1971 under the name of Song,
- A-side c single Lady Sadie (12 tracks), released in September 1971
- B-side to the single Neanderthal Man (13 tracks), released in June 1970
- Alternative mix of American Neanderthal Man (14 track).
All tracks were remastirovanny in 2012. Pascal Byrne.
01 - Neanderthal Man [00:04:15]
02 - How Many Times [00:04:18]
03 - Desperate Dan [00:02:19]
04 - Take Me Back [00:05:01]
05 - Um Wah, Um Woh [00:05:07]
06 - Suite F.A. [00:12:49]
07 - Fly Away [00:02:45]
08 - Run Baby Run [00:02:53]
09 - All God's Children [00:04:00]
10 - The Loser [00:03:39]
11 - Today [00:04:03]
12 - Lady Sadie [00:04:20]
13 - You Didn't Like It, Because You Didn't Think Of It [00:04:33]
14 - Neanderthal Man (7' Single Version) [00:04:18]
Hotlegs - You Didn't Like It 1970-1971.rar 164.4 MB
https://mega.co.nz/#!IUZ03I5S!tg5KnYvQ7X5xYq0VkU2FQWoITVux3pe8A2JXd-vb8bs