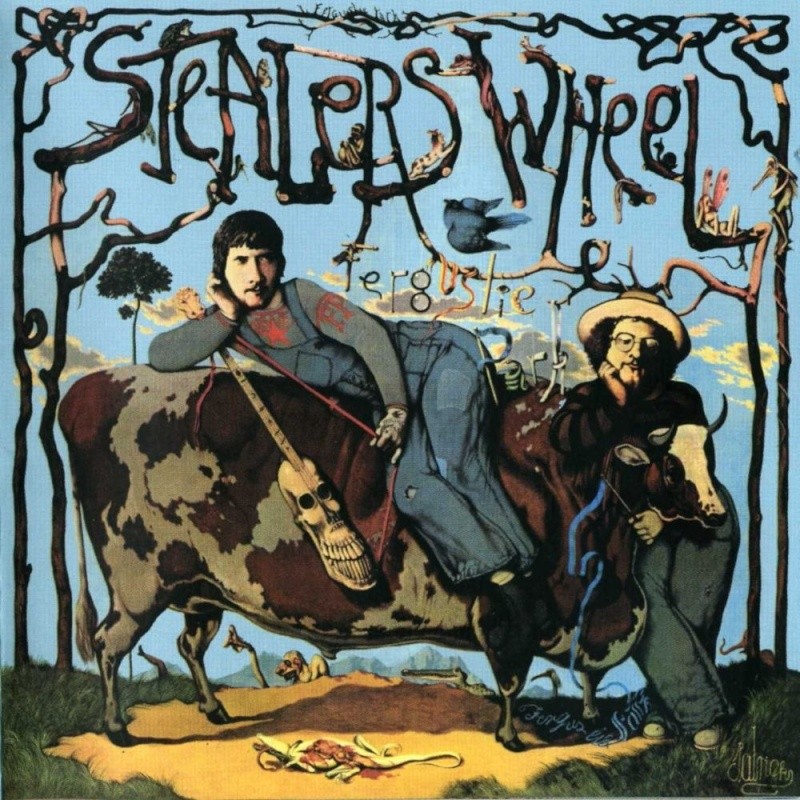 Artist:
Stealers
Wheel
Location: Scotland
Album: Ferguslie Park
Released: 1973
Genre: Folk-Rock, Pop-Rock
Duration: 39:23
Format: MP3 CBR 320
Archive Size: 92.6 MB (with 3% recovery)
The second album in the discography of the rock duo Gerry Rafferty - Joe Egan. Producers here - the famous Jerome "Jerry" Leiber and Mike Stoller. Well, rock duo - this is what I said, by the way. In fact, there a rock band ... But much commercial success of the album had only # 181 in US Billboard 200. The single from the album Star / What More Could You Want (in the style of the then John Lennon) was a great success - # 25 UK Single Chart and # 29 in the US Billboard Hot 100. For album cover band doing a Scottish artist John Byrne, compatriot Rafferty and Egan. They all come from Ferguslie Park ...
01. Good Businessman (Joe Egan, Gerry Rafferty) - 4:06
02. Star (Joe Egan) - 2:55
03. Wheelin' (Joe Egan, Gerry Rafferty) - 3:51
04. Waltz (You Know It Makes Sense) (Joe Egan) - 2:49
05. What More Could You Want (Gerry Rafferty) - 3:02
06. Over My Head (Gerry Rafferty) - 2:52
07. Blind Faith (Joe Egan, Gerry Rafferty) - 3:20
08. Nothing's Gonna Change My Mind (Joe Egan) - 3:55
09. Steamboat Row (Gerry Rafferty) - 2:49
10. Back On My Feet Again (Joe Egan) - 2:34
11. Who Cares (Gerry Rafferty) - 3:40
12. Everything Will Turn Out Fine (Joe Egan, Gerry Rafferty) - 3:06
- Gerry Rafferty - vocals, guitar, mandolin, Kazoo, piano, organ
- Joe Egan - vocals, guitar, mandolin, Kazoo, piano, organ
+
- Peter Robinson - piano, electric piano, synthesizer, organ, chimes
- Gary Taylor - electric bass, mini-Moog
- Joe Jammer - electric guitar
- Andrew Steele - drums, congas, claves, cowbells, maracas, tambourine, triangle, wood block, chimes
+
- Bernie Holland, Joe Jammer - electric guitar
- Chris Neale - harmonica
- Corky Hale - harp
- Chris Mercer, Steve Gregory - tenor saxophone
- Mike Stoller - electric harpsichord
- Richard Hewson - strings arrangements
- Leiber & Stoller - producers