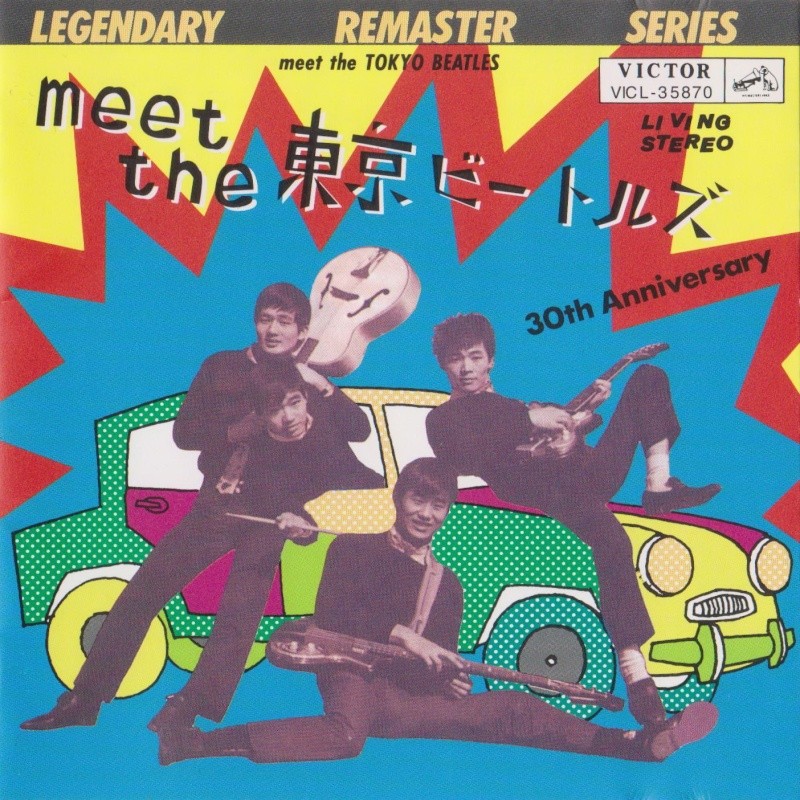 Artist: The Tokyo Beatles
Album: Meet the Tokyo Beatles (1964)
Year: 2005
Genre: J-pop, rock
Time: 00:09:09
Audio: FLAC (tracks + cue + log)
Size: 62MB
Few people know, but in the mid-1960s, at the height of Beatlemania in Japan will have its own Beatles called The Tokyo Beatles. With hair in the style of the Fab Four, but with much more hippie outfit and possible repertoire with lyrics from a mixture of Japanese and English. The band recorded only one album, and almost immediately fell apart, but their musical legacy has reached our days!
1. I Want To Hold Your Hand
2. Please Please Me
3. Can not Buy Me Love
4. Twist And Shout
DOWNLOAD!