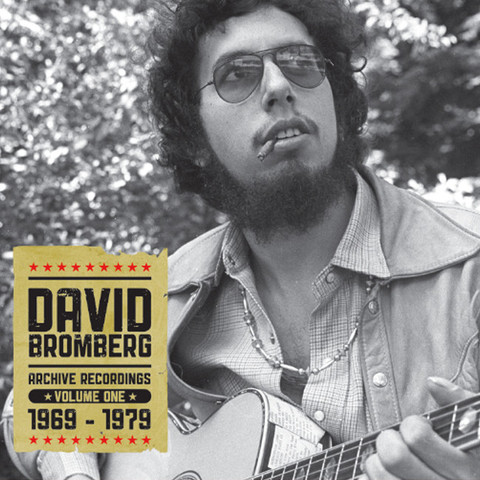 :
1 Cannonball 03:10
2 If I Get Lucky 00:20
3 Salt Creek 01:54
4 Danger Man 03:09
5 Pine Tree Women 06:00
6 Wheelhoss 02:54
7 Every Day Of The Week 04:45
8 Fiddle Tune Medley 05:03
9 Jelly Jaw Joe 10:26
10 Some Else's Blues 09:03
11 Send Me To The 'Lectric Chair 05:33
12 Statesboro Blues;Church Bell Blues 05:57
BIOGRAPHY
by Mark Deming (AllMusic)
A strikingly gifted multi-instrumentalist with an intuitive understanding of American roots music styles and a sly sense of humor, David Bromberg has earned a following for his many solo recordings and has served as a sideman and collaborator with some of the most respected artists in his field. David Bromberg was born in Philadelphia, Pennsylvania on September 19, 1945, and spent most of his childhood in Tarrytown, New York. As a teenager, Bromberg got hooked on rock & roll and began exploring the blues, folk, and country artists that informed early rock, such as Pete Seeger, Reverend Gary Davis, Muddy Waters, Flatt & Scruggs, and Bill Monroe. When he was 13, Bromberg began learning the guitar, and after graduating from high school, he attended Columbia University, where he studied musicology and began playing Greenwich Village folk clubs.
While his early gigs didn't pay much, he struck up friendships with a number of noted musicians and began studying with his hero Reverend Davis. Bromberg's guitar skills didn't go unnoticed, and he began accompanying a number of village folk acts both on-stage and in the studio, including Tom Paxton, Tom Rush, Jerry Jeff Walker, and Richie Havens. Bromberg was playing guitar with singer Rosalie Sorrels when she was booked to play the 1970 Isle of Wight Festival in Great Britain; Bromberg played an impromptu solo set after Sorrels was done, and he went over well enough that he was offered a deal with Columbia Records as a solo artist. Bromberg's self-titled debut was released in 1971, and featured the song "The Holdup," a radio favorite that Bromberg co-wrote with George Harrison. Between 1971 and 1976, Bromberg recorded six albums for Columbia and toured extensively as well as maintaining a hectic schedule of session work, lending his talents on guitar, Dobro, mandolin, and fiddle to albums by Bob Dylan, Carly Simon, the Eagles, Ringo Starr, Willie Nelson, Gordon Lightfoot, Bonnie Raitt, Doug Sahm, and many more. (Bromberg also produced an album for Dylan that has yet to be released in full.)
In 1977, Bromberg signed a new record deal with Fantasy Records, and issued his first album for the label, Reckless Abandon; three more albums of new material followed, but in 1980 Bromberg decided he was tired of the rigors of touring and took a sabbatical from the road, occasionally playing sessions for friends and staging occasional live shows but devoting most of his time to studying at the Kenneth Warren School of Violin Making in Chicago. It wasn't until 1990 that Bromberg released a new album, Sideman Serenade, and it was 2007 when his next studio set appeared, Try Me One More Time, which earned a Grammy nomination as Best Traditional Folk Album. In the meantime, Bromberg had established a successful business building and repairing violins as well as dealing in quality instruments, and in 2002 he opened a shop in Wilmington, Delaware, simply called David Bromberg Fine Violins. In 2011, Bromberg returned with a new and ambitious solo album, Use Me, in which he performed new songs written at his request by some of his favorite tunesmiths, including John Hiatt, Guy Clark, Dr. John, Keb' Mo', and David Hidalgo of Los Lobos.