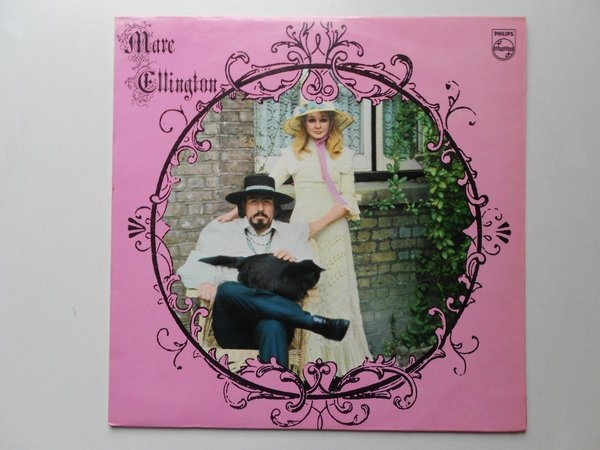 Marc Ellington, Jim Sullivan, Mark Griffith, Clive Hicks, Roger Swallow, Dougie Wright, Jeremy
Artley, Reg Powell, The Southern Ramblers
Marc Ellington is a scottish folksinger and multi-instrumentalist who has guested with
Fairport Convention on the group's recordings, starting with providing some vocal support on
the "Unhalfbricking" album in 1969. Additionally, he worked with Matthews Southern Comfort
on their self-titled 1969 LP, playing percussion, and recorded his debut album that same year,
which featured his singing, guitar work, and bagpipes. The latter album, recorded on the
Ampex label, also included contributions from Fairport Convention alumni Simon Nicol and
Richard Thompson. Ellington subsequently contributed to several of Thompson's recordings,
and sang on Linda Thompson's 1996 Dreams Fly Away. He has appeared at the Cropedy
Festival organized around Fairport Convention.
1. In Brooklyn (4:17)
2. Fairy Tale Lullaby (2:19)
3. Reason To Believe (2:35)
4. Caledonian Mission (3:09)
5. Fair And Tender Ladies (3:32)
6. Changes (2:25)
7. Tears Of Rage (4:09)
8. Four In The Morning (3:06)
9. Will The Circle Be Unbroken (2:09)
10. I Shall Be Released (3:02)
11. Bless The Executioner (2:38)
12. Love Coty (3:51)
13. Desolation Row (10:15)
14. Nanna's Song (2:09)
Vinyl Artwork Included (front, back, labels)



Code: