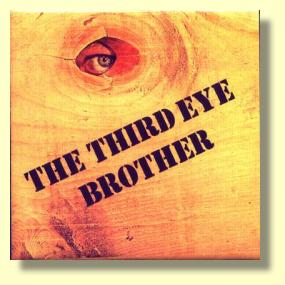 Third Eye were formed in 1968 in Durban and now, along with Freedom's Children Suck and are South African triumvirate of heavy music 70s. At first the group did not succeed because of the simplicity of sound without keyboards and musicians for a long time looking for a keyboard player, and to save time guitarist Ronnie Selby invitations from-forces ponazhimat keys on their rehearsals chetyrnadtsetiletnyuyu Exclamation sister of Dawn, which she studied at the School of Music in piano. This invitation and allowed the group to become a real star. In 1968 the first Awakening groups was recorded. On this album sounds great at times heavy psychedelia with hardrokovymi intonatsiyami.Otlichnaya work on the organ of fourteen-year-old girls and elegant fuzuyuschaya guitar became the hallmark of the group. The band released two more albums in 1969 and 1970 -Searching -
Brother
. The third album is not found --po reviews there is still more rampant Hammond, and the first two albums are very good.
After the third album Dawn Selby entered the conservatory and at the dissolution of the group have not been reported, and they gave concerts, but this album is not more revenue. In the group of musicians have changed and although the group single was released in 1974 (for some reason, in Belgium) is greater than the group did not release anything. Dawn Selby is now one of South Africa's most famous composers, music teacher, choir and orchestra leader,
but Very Happy fatal youth does not forget about yourself and she regularly performs with his gruppoy- 'Abacuss'
Artist : The Third Eye
Album :
Brother
Genre : Progressive Rock
Year : 1970
Songs : 7
Playtime : 00:32:51
Size : 75,22 MB
Codec : MPEG 1 Layer III / Lame 3.98 / 320 kbps
001.
Brother
(03:57)
002. Once upon a time (Part 1) (03:43)
003. Once upon a time (Part 2) (03:58)
004. Listen to the bells (05:37)
005. Sister (04:02)
006. Young folk and the old folk (03:32)
007. Fire (07:59)
* Ronnie Selby: Lead Guitar
* Maurice Saul: Vocals, Lead Guitar
* Dawn Selby: Piano, Hammond Organ
* Robbie Pavid: Drums
* Mike Sauer: Six String Bass